HYGIENe PAPER
MADE FROM 100% RECYCLED PAPER,
CO2-NEUTRAL with PLASTIC-FREE
PACKAGING.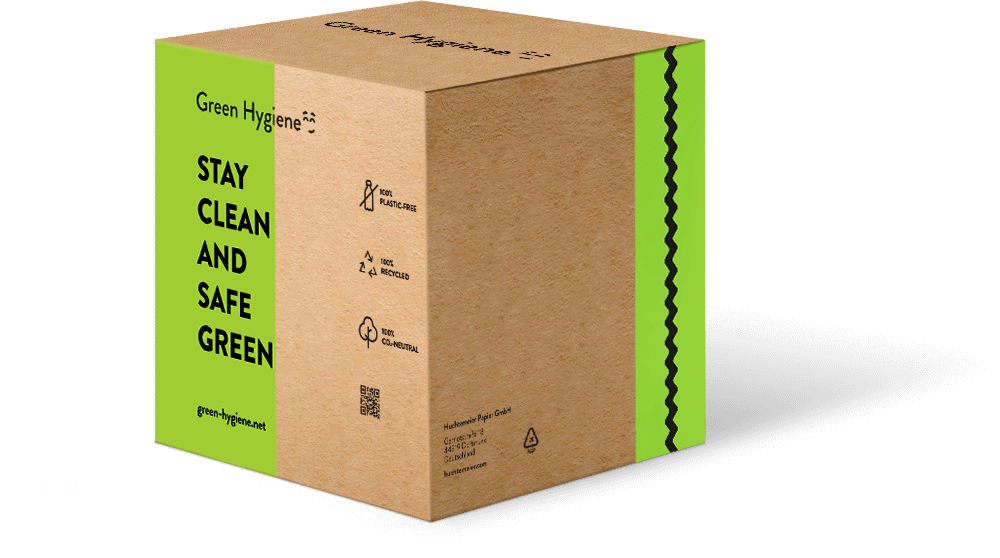 Green Hygiene offers sustainable toilet and towel paper for professional bulk consumers. We deliver three promises: We use only recycled paper as raw material, pack completely plastic-free and neutralize the unavoidable CO2 through projects at ClimatePartner.
HI!
IT'S US,
YOUR GREEN HYGIENE FAMILY
Get to know us personally. We want to get close to you. We all belong to the Green Hygiene family. But we are very individual. That's why we have names that you can easily remember.

Well, have you already decided?
With Green Hygiene we not only give companies the opportunity to actively protect the environment, but also to tell about it in an entertaining way. Our products Falk, Hannelore and Jupp become ambassadors in your company and talk about the whole story of Green Hygiene in the privacy of your bathroom.
To keep Green Hygiene's carbon footprint to a minimum, we produce on highly efficient machines, care for shortest possible transport routes and plasticfree packaging. To neutralize the residual emissions, we support environmental projects with ClimatePartner. Together we analysed our supply chain and offset every gram of CO2.